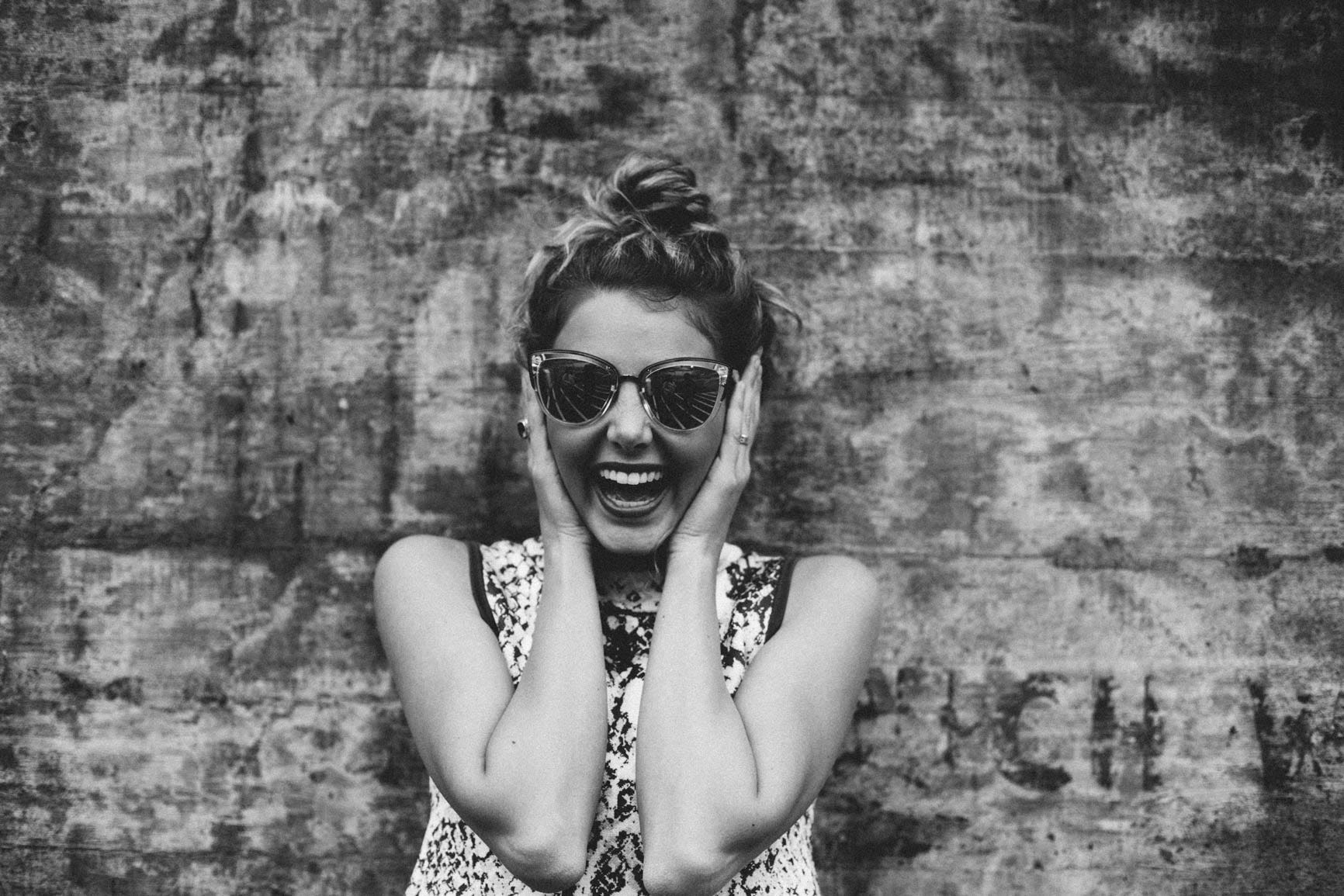 Client Testimonials

Kai Voigt | Executive Vice President | AVL List GmbH
"Dr. Michael Hirt worked with us to develop and set up a redesigned strategic planning process for our global Instrumentation and Test Systems Business Area (ITS), and did so in a manner that allowed us to reach the goal quickly and with high quality. Specifically, he interacted as a peer and flawlessly with our most senior management, handled sensitive issues professionally and effectively and was more responsive than any other consultant in our memory. I can endorse him and his work without reservation."
Mag. Alexander Tremmel | Managing Partner | SKB Industrieholding
"It was a pleasure to work with you in reviewing and redefining our corporate and business unit strategies. The results of the consulting project with your firm have helped us to make significant progress towards the achievement of our business and shareholder goals. You worked together with us to create practical, "real-world" strategic actions that deliver tangible value, based on a pragmatic, but thorough review and assessment of our options. Also, we highly appreciate your skill and helpfulness in appropriately integrating our key managers into the consulting process and making sure that they are really on board and well-aligned for its successful implementation. Our association with HIRT&FRIENDS has provided us with an excellent return on our consulting investment."
Jens Poggenburg | Michael Mühlögger | Herwig Schelch | Volker Niemeyer |Thomas Trebitsch | Global Business Unit Managers | AVL List | Konrad Hinterhofer | Managing Director | AVL Emission Test Systems
"Dr. Michael Hirt has worked with our team of Business Unit Leaders and has provided the tools and dynamics to turn a management team into a high-performance team, where all the members have improved individually, and considerably added to team performance.
Dr. Hirt understands what it takes to help executives applying and adapting related methods and tools. His practical approach is making a positive impact both professionally and personally on all of us. The difference he has made is exceptional. This allows us to recommend him and his work with full conviction."
Ao.Univ.Prof. Dr. Petra Winter | Rector | University of Veterinary Medicine Vienna
"Dr. Michael Hirt understands the challenges faced by managers at the top of large, complex organizations and provides credible, challenging and useful advice and coaching. He is a true expert in advising managers to become better. I can recommend him without reservations. Dr. Hirt is an excellent consultant and coach, especially for senior executives and board members."
Michael Mühlögger | Global Business Unit Manager | AVL List GmbH
"Dr. Michael Hirt worked with one of our successful senior managers to take his leadership to the next level and the results exceeded our already high expectations. His executive coaching is high-impact, focused and efficient, and he has a quick understanding for the challenges and requirements of dynamic international organizations like we have at AVL. He brings to his task a deep commitment to excellence, target orientation, sensitivity, candor, and positive results. I can recommend him without reservation as a truly exceptional consultant and executive coach."
Michael Krusche | Chief Executive Officer | Krusche & Company GmbH
"Dr. Michael Hirt is a true expert on marketing and sales for complex products and services. With his help, we dramatically increased the strategic focus, productivity and results of our marketing and sales team for high-end custom web development solutions for large privately-held businesses and blue chip companies. Hirt brought us concise, practical, real-world strategies to focus our marketing, win the client and get the contract. He showed us how to land the big business faster and made a major contribution to our ambitious growth strategy. It was a pleasure to work with him and the feedback from our international marketing & sales team was excellent. His flexibility, business-acumen and fast-forward working style make him one of the most effective consultant I have encountered in my entire career and I can recommend him without reservation. I am looking forward to working with him again in case we need further consultation for our growth strategy."
Dr. Michael Kutschera & Dr. Thomas Schirmer | Managing Partners | BINDER GRÖSSWANG Rechtsanwälte GmbH
"Dr. Michael Hirt worked with us on moving towards new dimensions of Business Development and did so in a manner that exceeded our high expectations. He is a true expert in the difficult area of professional service firm management and able to provide clear and practicable input on the science and art of successfully managing a law firm. He interacted as a peer with our partners, free from any flaws. His handling of sensitive issues was professional and efficient. His recommendations were always guided by common sense, down-to-earth and suited to be implemented swiftly. We can vouch for the quality of his work and his ethics without reservation and would be happy to discuss details or answer any questions in that regard."
Alfred Haßler | CEO | BHM Ingenieure GmbH
"BHM INGENIEURE is active as a consultant, planner and controller in the fields of INDUSTRY - TRANSPORT - POWER PLANTS.
The prerequisites for our long-term success are CUSTOMERS who entrust us with projects and EMPLOYEES who fulfil these tasks. Further training in all areas is therefore a high priority for BHM INGENIEURE. Together with the managers of all BHM locations, we have held a very intensive seminar on the subject of SELF LEADING FOR EXECUTIVE MANAGERS.

The feedback from our managers was unreservedly positive. Current topics, work examples and practical tips for implementation were received with interest by the participants. The following teleseminars are intended to actively support our managers in the implementation process. My personal impression is also very positive, which is why we are currently working out our basic principles and ideas for a longer cooperation with HIRT&FRIENDS. Many thanks and all the best for you."
Carolin Tegeler | Assistant to the Chairman of the Board of Management and Head of Mercedes-Benz Cars | Daimler AG
"Thank you for sending us your book "Anleitung zur Management-Revolution" in March 2016, Dr. Zetsche is looking forward to reading it on one of his next flights.
Dr. Florian Koschat | Executive Director & CEO | Pallas Capital Advisory AG
"Dr. Michael Hirt worked with us to dramatically increase the productivity and results of our marketing and client acquisition activities. His advice and strategies are to-the-point, practical and with immediate impact on winning new business. Having worked with a number of consultants in the field, I can say with confidence that he is the most effective marketing & sales expert and consultant, I ever worked with. With his pragmatic, no-nonsense approach Dr. Hirt provides the maximum of value-creating inputs in the shortest time.I can endorse his work and ethics without reservation and would be happy to discuss details or answer any questions about his work for us."
Ernst Tschannen | Chairman of the Executive Board | Erdgas Ostschweiz AG
"Thank you very much for your excellent advice and process support, which has brought EGO AG decisive progress in terms of content, but also a new quality in the cooperation at the interface between trade and risk management. Through your careful preparation and consistent moderation, you quickly established a constructive basis for cooperation with all parties involved and positioned yourself as a fact-oriented, impartial advisor. Despite the acute conflicts of interest and the different characters of the project staff, you succeeded in achieving constructive results that are supported by all participants in the implementation. The results of the project are impressive and have created great value for EGO AG".
Director Wolfgang Hanzl | Head of Division Operations | BAWAG P.S.K. Group
"I am very pleased about our highly productive cooperation over the last 8 years and would like to thank you very much for your pragmatic, fast, result-oriented and highly effective advice during this period! In various roles and tasks - strategy development and implementation, team building, conflict management, management training, coaching of executives - you have demonstrated great versatility and flexibility, have quickly familiarised yourself with new problems, have created great value for us through your high level of methodological and process competence, and have thus made an important contribution to the success of my areas of responsibility in the BAWAG P.S.K. Group. Throughout all projects and tasks, your working style is characterised by high intellectual and ethical integrity, humour and a clear business results orientation, which makes you one of the best consultants I have worked with in my career to date. I look forward to continuing our collaboration!
DI Paul A. Gessl | Managing Director | NÖKU - NÖ Kulturwirtschaft GmbH
"We worked with Dr. Hirt for the coaching of the senior executive of a key department of NÖKU and are highly satisfied with the excellent results. Dr. Hirt has proven to be a goal-oriented, versatile and highly effective coach who approaches the task with professionalism and a great deal of experience, always keeping the strategic perspective of top management in mind. His communication, coordination and cooperation with the coachee and management were excellent. I can fully recommend Dr. Hirt's work as an executive coach and will be happy to answer any questions about him or his working methods".
Wolfgang Köchert | Mag. Christoph Köchert | Florian Köchert | Partner | A.E. Köchert Jewellers
"We would like to thank you very much for your excellent advice and our good cooperation, which has now lasted for ten years! Your pragmatic, well-founded and implementation-oriented approaches, combined with your disciplined moderation and support of our strategic decisions, have made an important contribution to the successful growth and further development of the Köchert company over the last ten years. In particular, you have succeeded very well in finding the right balance between diplomacy and consistency, which is important for successfully accompanying and supporting the development of a family business. We are looking forward to continuing our cooperation and to our continued joint success!
Mark Walther | Chief Executive Officer | Walther Management GmbH
"The participation in a Mastermind Group of professional services providers, initiated and facilitated by Dr. Michael Hirt, provided tremendous value to me and my business. Dr. Hirt's Mastermind Group was a unique experience that provided its members, me and my fellow Mastermind Participants, with the power of collective wisdom, accountability, drive, creativity, and clarity of advice, helping them to take themselves and their business to the next level. Dr. Hirt facilitated the Mastermind Group with skill, professionalism and sensitivity. He enhanced our experience by providing practical, real-world, tried and tested solutions to develop and grow our business, solve challenges and seize new opportunities. I can endorse him and his work without reservation and will be happy to provide further information, if required."
Dr. Alfred Svobodnik | Senior Manager/Chief Engineer | Harman Automotive / Harman International Industries
"I consulted Michael to help me in developing dissemination strategies for a new technology that was being developed over a couple of years and was then ready to be rolled-out globally at Harman Automotive Division. However, due to the new, revolutionary approach of that technology there were a couple of internal barriers and blocking factors to hop on the train. Michael very successfully helped to quickly identify and understand those barriers and to develop a highly efficient strategy to significantly improve acceptance of the new paradigm in product development. I can highly recommend Michael as an efficient consultant if you are faced with challenging situations in technology development processes."
Francisco De Sousa Webber | Founder | cortical.io
"I had the pleasure to work with Michael over a period of more than 2 years, on a number of strategic projects during my tenure as CEO of Matrixware. His advice was clear, practical and to the point. He has helped the board to make better decisions and to execute them effectively. His recommendations were based on state-of-the-art methods and validated by sound business judgement. I can highly recommend him, if you need fast, high-quality results with a strong positive impact on the performance of your organisation."
Tony Dicken | Field Force Manager | Diageo
"Michael Hirt worked with me on a strategic project which was of critical importance to the company. His fresh energetic style brought new insight and analysis to the project and was a major contributing factor to the outcome."
Dominique Maret | Scientific Consultant | ACIES Consulting Group
"At the time we worked together Michael was acting as Chief Operations Officer of Matrixware GmbH. The IRF was officially independent, but in practice heavily dependent on financial and operational support from Matrixware and its investors. We worked especially closely on developing a public funding strategy for Matrixware, and organizing the IRF so it could become genuinely independent. Michael is an intelligent and knowledgeable business professional, with extensive experience in all aspects of international business. He has a strong strategic grasp and a good understanding of both Austrian company law and company law in other jurisdictions, as well as of finance. I enjoyed working with Michael: friendly but professional in his approach, rational and analytical without being cold. Also of course he was the only Austrian I met who knew where Teesside was!"
Dr. Christoph Haxel | Chief Executive Officer | Dr. Haxel Congress & Event Management
"I have worked with Michael Hirt as a consultant for more than a year while I was VP of Community Development - Industry at Matrixware Information Services, a high-tech startup in the Information Retrieval industry. Michael's and his team's consulting work concentrated on strategy, research & technology development and organizational development. Michael was a very effective and trusted advisor. His recommendations were analytically and ethically well founded, based on state-of-the-art methods and validated by sound business judgement. His facilitation skills supported and fostered organizational change and drove successful implementation. I can highly recommend him, especially for work in complex and fast-moving environments."
Mag. Marion Koidl, MBA | IBM Leadership Development Program Leader | IBM Österreich
"Dr. Hirt held a series of workshops on the topic of motivation in a globalised working world for the executives of IBM Austria in October and November 2011 and managed to illuminate this topic with completely new aspects in an inspiring way. The feedback from the participants was very positive, the mix of practical exercises and opportunities for self-reflection was excellently tailored to the needs of the participants by Dr. Hirt and was accepted by them with great commitment and creativity. The findings of the workshop were practical and implementable, and follow-up workshops provided the managers with further support in their implementations. Comments from the IBM participants: - Michael Hirt was excellent, - One of the best motivational trainings I have attended, - Excellent trainer, very good workshop, - Was very motivating and brought some new aspects to the workshop.
Senator Dir. Jochen Ressel | Business-klub-Director | Business klub Jochen Ressel
"Thank you very much for your keynote at the Business Club Talk, on the premises of the Novomatic Forum! Your topic "INSTRUCTIONS TO MANAGEMENT-REVOLUTION - How executives have to change in order to achieve top performance today" caused very positive reactions in the auditorium and obviously the executives present were able to take away valuable impulses for their own management. I would like to quote a representative of one of the managing directors present who made a significant point to me: "Dr. Hirt probably reminded us all that we have to change because everything around us is changing. We know this in principle, but Dr. Hirt has clearly shown us through practical examples that it is not knowledge that counts, but action. Today I have decided to actively implement some of my findings in daily practice starting on Monday.
Feedback such as this shows that you are excellently reflecting the intention of the Business Club: to offer interested entrepreneurs very concrete starting points for acting in a more people-oriented and future-oriented manner. We sincerely wish you continued success for your further efforts in this direction! We will definitely recommend companies to work with you when it comes to the reorientation of strategic management!".
Dr. Stephanie Leimer | Head of BSH Academy Corporate | BSH Bosch und Siemens Home Appliances Group
"Thank you very much for the excellent cooperation over the past years! You and your team have succeeded in developing and implementing reliable, high-quality, international and multilingual training measures perfectly tailored to the needs of a global company. We would particularly like to emphasise your well-founded and implementation-oriented approach, your global orientation and the ability to always adapt the individual training sessions or workshops to the corresponding cultural requirements. You have made an important contribution to the successful worldwide personnel development of BSH Bosch und Siemens Hausgeräte GmbH!
Sheila Sylle | Professional Network | Johnson&Johnson
"We would like to thank you for the very inspiring, entertaining and implementation-oriented lecture and workshop. The feedback from the participants was extremely positive - our employees were particularly impressed by the practical relevance of your approaches. You have managed to give an important boost to motivation and we are already seeing the first successes in implementation!
Jennifer Tay | Senior Regional HR Manager | BSH Home Appliances PTE. LTD., Singapore
"Thank you for leading the excellent JEP Working on Development Workshop in Singapore! The Workshop was successfully completed with the participants providing positive feedback after the workshop. The participants have been impressed by your expertise, the insights, and the applicable lessons imparted. Thank you for helping BSH Singapore to be more successful in the very competitive Asian market. We look forward to working again with you!"
Barbara Wagner-Buhl | Senior Manager, Talent Management | Baxalta / Baxter Aktiengesellschaft
"Thank you very much for your energizing Keynote Speech "Instructions for the Management-Revolution" for more than 200 Baxalta executives and managers! Your views challenged the status-quo and have given the managers an impetus to think about their own contribution in creating and sustaining an innovative, high-performance organization. It was a pleasure to work with you in the preparation and realization of the event and we look forward to other opportunities for working together."
Markus Notter | Chief Executive Officer | Member of the Board of Directors | redIT Services AG
"Thank you very much for your excellent keynote speech at the redIT Strategy Workshop 2014, in which you communicated the innovative approaches of modern management pioneers in a practical and vivid way! With your refreshing and "cross-cutting" lecture you initiated a lively and productive discussion among the members of the redIT management group about which topics are central for redIT on its way to a high-performance organisation. Especially helpful was the tool for analysing our corporate culture, which you provided before the lecture and which enabled us a clearly structured, focused preparation and result-oriented discussion. Thank you for your important contribution to the success of the redIT group!
Mag. Dr. Achim Steflitsch | Ing. Walter Hörner | Mag. Birgit Rutter, MBA | Members of the Management Team | Stadtwerke Klagenfurt AG
"Many thanks for the great seminar "Self Leadership for Managers" in Velden with our management team. Not least their extraordinary way of organising and moderating the workshop inspired us once again! The feedback of the participants was consistently "very good" or "excellent". Particularly helpful was the practical design of the workshop, which now allows us as a team to move even closer together. In any case, we would like to have a follow-up with you!
Robert Fischer, MBA | City Director Private Clients | Raiffeisenlandesbank Niederösterreich-Wien AG
"Working with you has been an excellent use of time for me and my team and has created great value for us! Particularly helpful was your pragmatic and practice-oriented approach, allowing managers to immediately work on their own strategic implementation issues and achieve results using the methods and approaches you suggested. Their inputs brought key knowledge and skills from the areas of strategy, processes and change management in a compact, clear and easily understandable form. A recurring feedback from the participants was: "I can implement this immediately! We have come a nice step closer to our ambitious goals for the Vienna market. Thank you very much for your important contribution to the implementation of the overall bank strategy of Raiffeisenlandesbank Niederösterreich-Wien AG!
Ernst Tschannen | Chairman of the Executive Board | Erdgas Ostschweiz AG
"Thank you very much for the excellent preparation and execution of the workshop of the EGO management on the "Measures from the analysis of the corporate culture of EGO AG"! Thanks to your structured and consistent moderation, you succeeded very well in supporting EGO AG's management in elaborating and concretizing the key measures resulting from the employee survey on corporate culture. I would also like to express my sincere thanks for the excellent moderation of the EGO management workshop on 7 May 2014, which you designed and moderated! Thanks to your high result orientation, pragmatism, experience and versatility, you have always been able to adapt quickly and flexibly to new requirements in the course of our cooperation and have thus proven to be a very valuable and helpful consultant. I am looking forward to the further cooperation in 2014!
Mag. Herberth Roth | Chief Operating Officer | Montana Tech Components AG
"We would like to thank you for sharing your expertise about innovation as key function with the management team of the Montana Group. We very much enjoyed your motivating keynote speech which was thought provoking and a highlight of this year's international strategy meeting. You impressed both the CEOs as well as the Senior Managers with your ability to challenge and inspire the attendees by your speech and the following workshop and we appreciated that you were able to keep the entire programme within the time frame given in advance. We thank you very much for your professional approach and excellent cooperation!"
Director Andreas Sedlmaier | Head of Partner Banks & Customer Management | TeamBank Austria
"Many thanks for the inspiring lecture "From strategy to success" during our team workshop in Riegersburg! It was very valuable that you responded to our strategic situation and to the topics discussed in the briefing. In doing so, you have brought very specific solution and implementation approaches for our needs. In your entertaining and entertaining 1.5-hour presentation, you managed to interactively involve the participants and encourage them to think and collaborate. With your practical examples you made the topic of strategy accessible and showed that the role and task of each individual employee is important when implementing strategies. You not only inspired me, but also all participating colleagues and employees and motivated them to act!
Dr. Sonja Legtmann | Peter Harter | Managing Partners | SAXO Equity GmbH
"We would like to thank you very much for your excellent moderation and your exciting keynote speech at our ICT Practice Symposium on April 1, 2014 in Munich! Thanks to your professionalism, flexibility and organiser orientation, the joint preparation was, as always, a pleasure and also helped the other members of the panel to adjust well to the event. Your keynote was inspiring, perfectly matched to our ICT target group and provided good material for lively discussions at the subsequent get-together. It was also nice that we were able to provide a content-rich give-away for some of the participants with your new book. The panel discussion you moderated was exciting and, with humour and well-prepared questions, you succeeded in keeping the discussions going and the participants engaged. The follow-up work on the event was also done quickly and precisely with you. We are already looking forward to the next cooperation!
Susanne Rebnegger | Head of Commercial Services | Stadtwerke Klagenfurt Group
"It was a special pleasure to work with you in the role of Executive Coach after years of experience as a lecturer and seminar leader! You have presented yourself as an expert who has the ability to support others in their personal performance and result improvement. With your experience, energy, methodology, common sense and honesty you are highly effective and motivating. I look forward to working with you in the future".
Ernst Tschannen | Chairman of the Executive Board | Erdgas Ostschweiz AG
"I would like to express my sincere thanks for the excellent results of the EGO management workshop on 27 and 28.11.2013, which you conceived and moderated! The cooperation with you was a very good experience. Thank you very much for your great commitment and the perfect preparation. I have only heard positive voices, it is a pleasure. Through your clarity, structured execution and energy, you have made an important contribution to achieving our goals and to the cultural change of Erdgas Ostschweiz AG. Your keynote speeches were inspiring food for thought. The consistent strategic integration and implementation orientation of the workshop led to a high level of acceptance and motivation among the more than 20 participants from the extended management team. I am looking forward to our continued cooperation in 2014!
Max Walzl | Director Operations | écomouv'
"I want to thank you very much for your highly effective coaching. Your practical no-nonsense approach has made a positive impact on me both professionally and personally. Your way of executive coaching and development is honest, straightforward, positive, and purposeful. Your tools and content are excellent and you care deeply about helping your clients to improve. You have helped me to become a more effective leader. I look forward to our next collaboration."


Judith Löffler | Managing Director | Marketing Club Austria
"The excitement and attention of the auditorium was clearly noticeable during your lecture on "Diversity as a competitive factor" on the occasion of our Marketing Club Austria evening at the Marx-Palast. My subsequent discussions showed an extremely positive response to the content you brought to the table! Your profound knowledge of the topic and your practical experience were conveyed in a very understandable and practice-oriented way, thus encouraging our members to implement it.
Your stirring, motivating and entertaining manner inspired and made a lasting impression on all participants. At the next opportunity I will definitely recommend you as a speaker and underline your competence. Thank you once again for your great lecture and best regards.
Senator Dir. Jochen Ressel | Business-klub-Director | Business-Klub-Jochen-Ressel
"Thank you very much for your keynote at the Business Club Talk on Friday 20 February 2015 at the Novomatic Forum! Your topic "Guidance for the Management Revolution" caused a very positive reaction in the auditorium and obviously the attending managers were able to take valuable impulses for their own management. As a representative I would like to quote a present managing director who gave me a significant feedback. Point emphasised: "Dr. Hirt probably reminded us all that we have to change because everything around us is changing. We know this in principle, but Dr. Hirt has clearly shown us, on the basis of practical examples, that it is not knowledge but action that counts. Today, I have decided to actively implement some of my findings in my daily practice as of Monday."
Mario Moser | Leitung Key Account Management | WIFI Vienna
"We would like to thank you for your exciting and dynamic presentation at the "Personal Austria 2010"! The response to your lecture was extremely positive. Together with the best-practice contribution of our customer T-Systems, you convincingly brought the importance of talent management as a strategic key to success to the point and at the same time gave practical tips and ideas for the best possible implementation. We are looking forward to continuing our good cooperation and your presentation on the topic of strategy at the WIFI Management Forum.
Mag.a Aleksandra Izdebska | Senior Group Communications Manager | Novomatic AG
Ursula Nosal | Site Management & Event Management| Novomatic Forum
"Thank you very much for your excellent keynote speech "Guidance for the Management Revolution" on 20.2.2015 at the Novomatic Forum! The audience was enthusiastic, the discussion after her presentation was lively and exciting, the subsequent networking was optimally stimulated! From the point of view of the organiser and the event management we would especially like to thank her for the highly professional and reliable cooperation!".
Barbara Haslinger | Head of Human Resources Development | WIFI Vienna
"Thank you very much for your presentation "The Executive Factory - Strategic Executive Development in Practice" at our Business Breakfast on 25.3.2010. In this compact presentation you succeeded very well in giving the participants deep insights into the strategic topic "Talent Management". Through your presence, you were able to inspire the audience and clearly and convincingly demonstrate how innovative management approaches can be successfully implemented in companies in practice. Thank you also for taking the time to answer individual questions of the participants after the lecture!".
Alfons H. Helmel, MSc, MBA, CMC | Managing Director | incite GmbH
"For the third time the course "Self-marketing and Client Acquisition for Consultants" took place under your direction and once again the participants were enthusiastic! It is always impressive to see how your clear, structured and success-oriented approach succeeds in helping participants in the management consultancy and information technology professions to achieve measurable marketing and sales success. Your recommendations and approaches are strategically sound, practical and immediately implementable. They bring your content with humour and surprising insights. The feedback we receive from the participants is that they "laugh and learn" because they have the gift of imparting knowledge in an entertaining way through their personality and authenticity. In a short time, the course has become one of the core offerings of the Akademie incite. We would like to thank you for your excellent commitment and look forward to continuing our successful cooperation!
Mag. Herbert Ehert CMC | Dr. Andreas Scherm | Section chairman and managing director | Salzburg Chamber of Commerce
"After our first joint seminar in 2011, you have made it possible again in 2012 to offer our member companies an event on the topic of "Successful acquisition talks for management consultants" in Salzburg. Once again this year, your presentation received top marks from the participants in all areas such as professional competence, seminar design, practical examples, personal commitment and application possibilities in practice. The participants described their overall impression of the seminar with the following keywords, among others: "very lively", "precise and to the point", "very good", "great practice-oriented seminar", "very good dynamic presentation, recommendable". We would like to thank you very much for the extraordinary success of our joint seminar and look forward to inviting you again in Salzburg for an event in the near future".
Dave Ng | President 2014/15 | Rotary Club of Changi in Singapore
"It was a pleasure to have you with us as a Speaker at the Rotary Club of Changi in Singapore last night and I would like to thank you very much for your interesting and insightful speech! The audience was delighted to listen to you and very much appreciated that you customized your speech to the international environment in Singapore. Also, we all very much enjoyed your dry humor, that makes listening to you even more engaging. As I said last night, please do drop in whenever you are in town."
Silvia Rotheimer | Managing Director | OMC - Office Manager Circle
"Dr. Michael Hirt - a speaker who not only talks but also has something to say. People are looking for inspiration, impulses and the knowledge and experience of others who can help them on their way to their goal. Dr. Michael Hirt offers all this. He is a trainer/speaker who gives impulses with innovative and creative ideas, who has achieved extraordinary performance/professional experience himself, who can convey new and interesting insights in an understandable way, keynote speaker who gives courage, motivates and shows new opportunities for change. Dr. Michael Hirt's keynote speech in front of numerous chief assistants of well-known companies in the Vienna area was accompanied by the following comments in the feedback: - interesting presentation, - very eloquent, convincing and competent, - rousing presentation, forward-looking. Dr. Michael Hirt is highly recommended as speaker, trainer, keynote speaker".
Gabriela Grassl | Product Manager: Congress and Impulse Events | WIFI Management Forum
"The cooperation with Dr. Hirt was very constructive and supportive at all times for me as organiser. Mr. Dr. Hirt
with his flexibility and his experience as a speaker, played a major role in the impulse day "Rethinking Management" and
thus contributed to the success of all speakers.
Martin Etlinger | managing director | management club
"Dr. Michael Hirt gave a lecture on 21 February 2013 on the subject of "Anleitung zur Management Revolution" (Guidance for the Management Revolution) in the premises of the management club (Kärntner Straße 8/Kärtner Durchgang, 1010 Vienna). The event was organised and held as a cooperation event between the university bookshop MANZ and the management club. The approximately 60 guests were enthusiastic about the innovative approaches that Dr. Hirt presented in his lecture. Dr. Hirt combines a high degree of experience, especially from the international environment, analytical sharpness, foresight and a rousing and eloquent appearance. The revolutionary perspectives, which call for a fundamental change in established corporate cultures, existing inter-company hierarchies and a different approach to employees with a view to greater participation of the workforce in decision-making processes and a healthy work-life balance, met with broad approval and great interest. The positive effect on the audience was striking and was manifested, among other things, by a lively discussion following the event. Dr. Hirt understood how to point out clearly and memorably the challenges of the future for companies in order to get top employees and find the right strategies. Successful examples of globally operating corporations and the necessary ability to look beyond one's own nose characterised his presentation and were at the same time the bracket that closed over his remarks. We wish Dr. Michael Hirt all the best for his future work and achievements and can recommend him as an expert, speaker and motivator".
Georg Ruckenbauer | Chief Financial Officer | Centrex Europe Energy & Gas AG
"On behalf of our club, I would like to thank you for yesterday's presentation, which met with great interest from our members (even those who are sceptical about management consulting) and conveyed a lot of new information. Personally, I would like to add that you addressed many topics that I encounter in my professional life. Should I need advice and support in this regard one day, I would be happy to contact you".
Janet Kath | Managing Director | Interio
"I am pleased that my views in the discussion round have been "frankly" accepted by you. Your work and your projects are very impressive. I wish you and the staff you have motivated to continue to be successful. "
Director Robert Petutschnigg | Sales Director Tyrol | Bank for Work and Economy
"At the same time, I would like to thank you once again for the very interesting and important presentation and the discussions. I am convinced that especially with coaching and training, managers can increase their porosity and motivation, which in turn increases their performance and enthusiasm for their work - for their supervisors and employees. In expectation of a good cooperation I remain with best regards".
Timo Plutschinski | Friedbert Gay | Christians in the economy
"Within the framework of our event "Executive Day 2011", which has been successfully held in Berlin for 6 years under the motto "Courage to Lead", Dr. Michael Hirt was one of the 3 main speakers. Through practical and personal contributions, the Leadership Day provides impulses for leadership techniques, leadership competence and leadership personality. This takes place in a programme of 3 plenary sessions and 8 workshops with experienced speakers from Germany and abroad. Dr. Hirt spoke in the plenary session on the topic of "Strategic Management - Grow or Go", in which he convincingly demonstrated how a company can assert itself in the global marketplace through appropriate innovative measures. His lecture confronted the audience with interesting facts and the resulting future-oriented strategies, which were conveyed in a competent, fast-paced and, last but not least, humorous and witty manner. In his practical workshop "Strategy Check", he surprised the participants not only with professionally sound theoretical approaches, but also with practical, clearly formulated cornerstones for an (individual) strategic positioning in the market of their own company. The majority of the participants rated both Dr. Hirt's lecture and the workshop as "very good", so that further cooperation with him is desired by our association. We would like to thank Dr. Hirt for his professional work and his valuable input, which contributed to the success of our event".

Dr. Antonella Mei-Pochtler | Senior Partner & Managing Director | The Boston Consulting Group
"After taking his MBA at INSEAD where he graduated with distinction, Dr. Hirt was a consultant & project leader with The Boston Consulting Group from 1997 to 2001. In this time he has demonstrated excellent analytical and conceptual capabilities combined with exceptional leadership and client relationship skills. He has left The Boston Consulting Group by his own decision to pursue his vision to create his own business and has been successful in establishing HIRT&FRIENDS as a respected boutique consultancy that is now well positioned for substantial growth. As a Managing Director and member of BCG's Executive Committee I have a broad overview and deep insights in the skills and attitudes of consultants worldwide. I have rarely met an individual with such a highly developed commitment to serving others on the basis of the highest professional, ethical and personal standards."
Dr. Kurt Faninger | Programme Manager | PEF Private University for Management
"I am sending you the evaluation report for your LV "IPM" at the MBA 10G on 17/18.9.2009. As always an excellent evaluation! Great! Many thanks for a great course!"
Wolfgang Vranze | Business Consultant | UWV e.U.
"Michael Hirt's Sales and Marketing approach should be compulsory for anybody selling to demanding clients in a tough competitive environment. He understands the keys to success in Marketing & Sales and delivers high-value, immediately actionable advice."
Georg Aschenfeld | Managing Partner | ask! GmbH
"Dr. Michael Hirt is an exceptional consultant with focus on clear communication and processes. His ability to analyse and structure even the most complex situations and focus on business goals is outstanding. He respects individuals, stays human in the most stressful situations and is fun to work with."
Martin Renker | Executive Board HR Management | Sycor
"Whoever internalises the messages of Dr Hirt is in danger of success..."